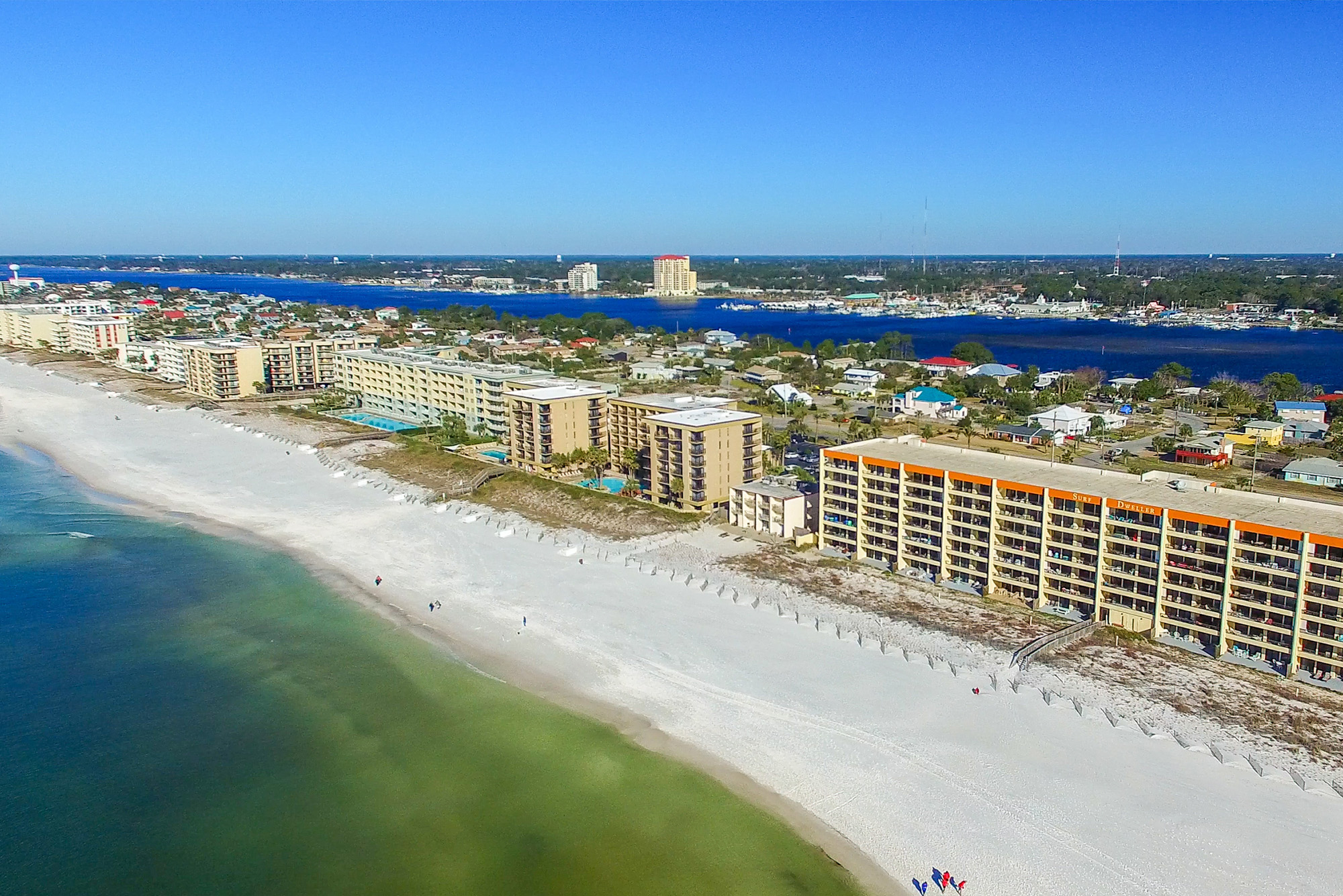 Start a Recycling Franchise Business in Panama City Beach, Florida
If you're passionate about sustainable living and looking to invest in a successful business franchise, why not consider combining the two? Franchise opportunities in Panama City Beach, FL, with Clothes Bin®, offer a semi-absentee system, which means it's an excellent side hustle if you have other investments to manage or are working full time. It can also be a great investment opportunity if you're considering purchasing a business with friends or family.
We know Panama City Beach for its stunning waterfront location and beautiful beaches, attracting plenty of visitors each year to enjoy this gorgeous part of the country. It's an amazing place to live and a great franchise investment opportunity, given its high footfall. Simply choose the best spot for your Bin, with plenty of visibility so that you can attract lots of people. Not only will you be making a profit, but you will also raise awareness about the positive benefits of recycling clothing and textiles. Read on to discover how to become a franchise partner with Clothes Bin®.
Be Part of a Growing Market: The Textile Recycling Industry
There's more awareness than ever of ‌living sustainably, particularly with younger demographics. A recent study shows that Gen Z (currently aged between 9 and 24) are the most likely group to change their lifestyles to be more environmentally friendly, followed by Millennials (between 25 and 40). And with almost 60% of the population in Panama City Beach under the age of 44, now is the time to act.
The clothing industry currently accounts for approximately 10% of global carbon emissions, generating greenhouse gasses caused by the energy used in producing, manufacturing, and transporting textiles around the globe. In addition, most clothing produced today also uses synthetic fibers, which are made from fossil fuels, meaning production is much more energy-intensive.
Given most of our clothing ends up in landfills, we all need to work together to look at ways to create a more sustainable environment for our planet. As an owner of a recycling clothing franchise with Clothes Bin®, you can help address this global issue.
Benefits of Owning a Recycling Franchise
You might choose Clothes Bin® if you're seeking a franchise opportunity where you can enjoy benefits such as:
No experience necessary
Flexible work hours
Work-from-home, with no lease or space purchase
No ongoing cost-of-goods or raw materials
Modest investment and working capital
Minimal overhead commitments
Zero to few employees
24/7 operations
Ample expansion opportunities
Access to a National Buyer Program
Participation in your community's Green Movement
We provide you with a proven process, access to marketing materials and technology, as well as full training and support. Learn more about the extensive support we provide to ensure a successful franchise.
The Bin itself is special – constructed of galvanized steel; bright, weather-resistant UV laminate exterior with anti-graffiti coating; and a secure, tamper-proof mailbox-style chute. Inside, BLIP® technology monitors the fill level to alert you when it's time to collect your haul.
Steps to Ownership for a Clothes Bin® Franchise
Prospective business owners are invited to explore Clothes Bin® franchise opportunities by following these steps:
Learn about our clothing recycling franchises for sale in Panama City Beach, FL.
Contact us to see if a Clothes Bin® franchise is a good fit for you.
Attend a Discovery Day in Davies, FL, where you'll work with a Franchise Development Representative.
Attend two weeks of corporate training in South Florida.
Attend one-week of in-territory training at your location and plan where to put your local Bins.
After the Bins are delivered, members of the community can contribute clothing and shoes to the Bins.
Later, talk to us about scaling up operations to new territories at a discounted rate.
Investment, Requirements and Startup Costs
Clothes Bin® is a relatively low-cost business investment for franchise candidates. Learn more about our Franchise Investment, Requirements and Startup Costs here.
Potential sources of financing include Small Business Association loans and financing, 401k rollovers, home equity lines of credit, equipment financing, and third-party loans. We charge low, flat royalty fees and offer discounts for first responders and subsequent territories. More information about financing the franchise here.
Contact us today to reserve this location and get started!
Clothes Bin® Franchise Opportunity in Panama City Beach, FL
Panama City Beach has an active business community that offers plenty of potential as a Clothes Bin® franchise business owner. With an estimated population of around 15,000, this figure rises significantly during the busy summer months to over 100,000. It's estimated that Panama City Beach receives approximately 4.5 million visitors every year, giving you plenty of options to promote the benefits of recycling clothing, shoes, and textiles.
If you're keen to find out more about our franchise for sale in Panama City Beach or any of our other clothing franchise opportunities, we'd love to hear from you. We can provide plenty of helpful information about our franchise investment costs to help answer your questions. Contact us today to find out more.